As news started to leak through of the squad that Australia would name for the first Ashes Test, the home side's problems began to be laid bare.
From the other side of the world, and with all the problems England have had to deal with, Australia seemed unbeatable, especially with Mitchell Starc limbering up to devour touring batsmen by taking two hat-tricks in the same match.
But the local wisdom was that Steve Smith's side had just as many problems as the tourists. When the squad was confirmed on Friday, it was fair to assume that they have even more.
If the low profile of some of England's touring party led to them being dubbed the 'Unnameables', Australia's selectors have gone and chosen the 'Unfathomables'.
Chief among them is Tim Paine, a wicketkeeper who played his most recent Test seven years ago and has not even been taking the gloves for his state side, Tasmania.
Since Brad Haddin retired at the end of the 2015 Ashes, Australia have tried Peter Nevill and Matthew Wade behind the stumps. Nevill has averaged 21.66 in 13 Tests, Wade 20.23 in 10.
If they were not fancied to play in Brisbane – neither has made a first-class half-century this season – then options started to become slim.
Australia's first-class system consists of six teams, so only half a dozen wicketkeepers at any one time.
Of the other four to have played in the Sheffield Shield this week, opening batsman Cameron Bancroft will earn a Test debut at the Gabba and will not be burdened with the gloves, youngsters Seb Gotch and Jimmy Peirson have only 13 first-class matches between them and Test outsider Alex Carey has not reached 50 this season.
So Australia turned to Paine, whose exile from the Tasmania side inadvertently led to a Test call-up.
Sent to play for a Cricket Australia XI against England in Adelaide last week, he made 52. Due to feature in a similar fixture in Townsville, Paine was summoned back to play for Tasmania and made an unbeaten 71 against Victoria. He had done enough for a Test recall.
'Morons masquerading as mentors'
On one hand, this is a lovely tale of sporting redemption for Paine, who earlier this year admitted to having thoughts of retirement.
When he made his Test debut in 2010, deputising for the injured Haddin, he did enough with bat and gloves to suggest that he would be Haddin's long-term successor.
Later that year Paine was playing in a charity match when he was struck on the right index finger by Dirk Nannes. The break he suffered would eventually require five operations, some of them involving bone taken from his wrist and hip.
A downward spiral away from both the international team and the Tasmania side, his career was kept afloat by his performances for Hobart Hurricanes in the Big Bash – impressive enough to earn a recall to the Australia Twenty20 team last February.
"Before that I was probably looking to retire and take a job with Kookaburra (the bat manufacturer)," said Paine in October. "It turned around pretty quickly and I'm pretty glad that it has."
In that sense, his selection has merit. Paine has played Australia's past five T20s, he is in better form with the bat than any of his rivals and is regarded as one of the best glovemen in Australia.
From another perspective, it is an incredible punt. He has kept only four times in the Sheffield Shield in two years and his only first-class century came in 2006. Darren Lehmann, the 47-year-old Australia coach who stopped playing in 2007, scored a ton more recently than that.
Former leg-spinner Stuart MacGill said the selectors are "morons masquerading as mentors". Australian Test Match Special commentator Jim Maxwell described them as "unhinged" and said the Sheffield Shield is "no longer respected, as far as wicketkeepers are concerned".
'Stinks to high heaven'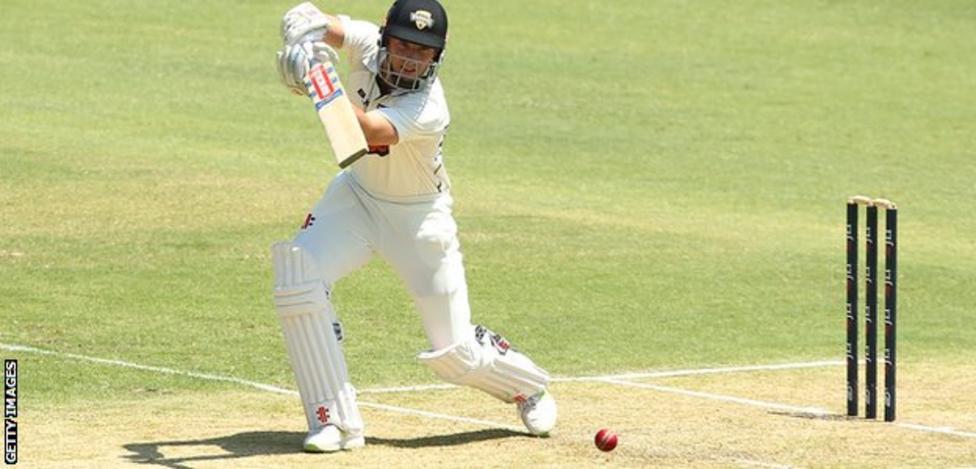 If the choice of Paine is a headline-grabbing bolt from the blue, then the uninspiring recall of batsman Shaun Marsh has been greeted with a collective shrug of the shoulders.
Marsh made his Test debut in 2011, but has been in and out of the Australia side so often that he has managed to win 23 caps in six years.
In choosing Marsh to fill the spot at number six, in front of a number of all-round options, the selectors have not only revealed their concerns over their top five, but also provided no cover to a bowling attack that includes Starc and Pat Cummins, both of whom have a history of injuries.
There is an added layer of context, too. At 34, Marsh is only a year younger than Ed Cowan, the leading run-scorer in the Sheffield Shield last season who has been deemed too old to play for New South Wales this term.
The headline of former Australia fast bowler Brett Geeves' column for Fox Sports said the selection of Marsh, the son of former Australia batsman, coach and selector Geoff, "stinks to high heaven".
"Sorry Australian cricket, but it seems you own the maturity levels of a prepubescent teenager," wrote Geeves.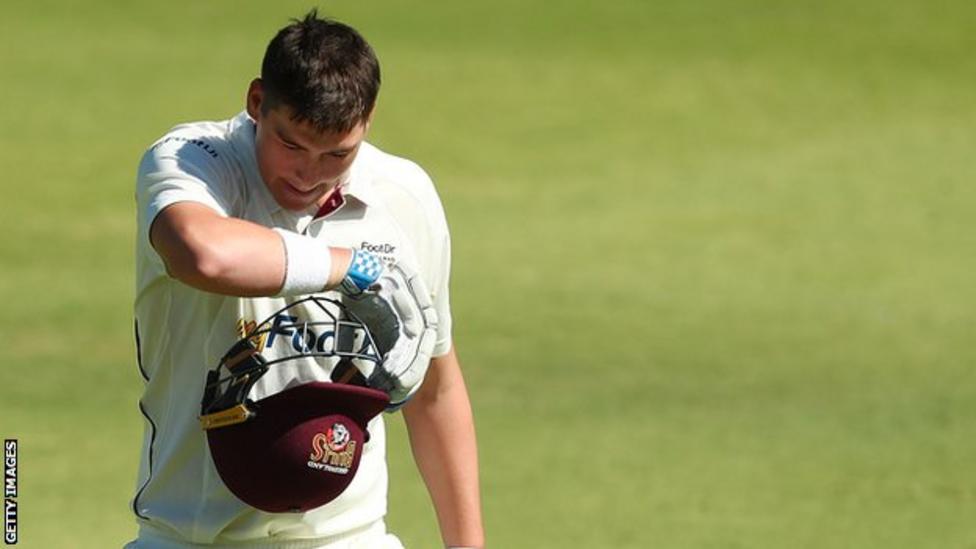 In all, Australia have axed six players from their most recent Test, a win in Bangladesh in September.
Among those dropped is Middlesbrough-born opener Matt Renshaw, ending the delicious prospect of the 21-year-old coming up against childhood friend Joe Root.
Renshaw left England at the age of seven, yet still picked up the recent English trait of starting a Test career well, only to stutter thereafter.
He made a century in his fourth match, but has not passed 50 in any of his previous eight innings.
Even then, questions over Renshaw's place only arose through a poor start to the Shield season – 19 is his highest score in six innings – and some unhelpful comments from influential figures in the Australian game.
Before the squad was chosen, selector Mark Waugh said he would like to see more from the left-hander, while former Australia opener Justin Langer told Stumped on BBC World Service that Renshaw was "under pressure". Langer is the coach of Renshaw's replacement, Bancroft, at Western Australia.
That is not to say that Bancroft's inclusion is not merited – he is the leading run-scorer in the Shield this season. He has, however, only managed one century in 16 matches across two seasons for Gloucestershire.
"The treatment of Matt Renshaw has been deplorable," said Dean Bilton, writing for ABC.
"The pressure came from nowhere, completely manufactured by a just few influential people. But it manifested in Renshaw's head and beyond, and for the first time in his professional career, he looked like an overwhelmed batsman."
What does this mean for England?
While all of this has been going on, England have been playing their final Ashes warm-up match, against a Cricket Australia XI.
Their preparations, already disrupted by the absence of Ben Stokes, have not been ideal.
The pitch in Townsville is much slower than the one they will encounter in Brisbane and the bowling they have faced is similar to a weak Division One attack, according to opener Mark Stoneman.
But Stoneman and Dawid Malan have compiled centuries, Alastair Cook has ground out some much-needed runs and Chris Woakes looks capable of providing the extra yard of pace lacked by his team-mates.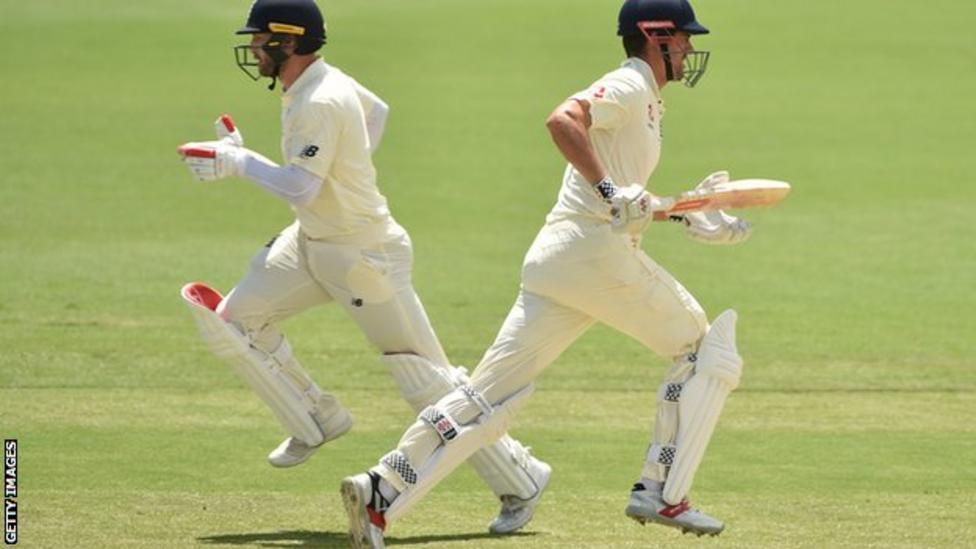 In the nets, Jake Ball has returned to fitness and the batsmen have faced bouncer after bouncer in order to be ready for the heat the Australians will bring.
Is it enough to earn only a second series win here in 31 years, or to improve on a record that has seen England lose 24 of their past 35 Tests down under?
Taken in isolation, maybe not, but when added to Australia's problems, England's prospects seem brighter.
Australia legend Shane Warne, who won the Ashes seven times, said: "England are in a better situation going into the first Test than Australia. England no longer fear Australia and that is why they can beat Australia."
The tourists would probably gobble up the offer of a draw at the Gabba, a ground where Australia have not lost since 1988 and where England have not won since 1986.
All of sudden, it seems a more realistic possibility.