And so that is it for Mo Farah in championship track finals: seven years of wonder, 10 global golds in a row and a silver to finish, dancing under the lights from Korea to Rio, Moscow to Beijing, to London and then back again.
It began with innocence and it ended with a sold-out stadium of his compatriots roaring his name. Along the way he has been both a constant and an agent of change – a guaranteed gold until the very end, a lonely long distance runner every kid and granny in the country knows; a draw big enough to have pubs show his finals on big screens, the face of an open, forward-facing nation in an fractured, introspective time.
British crowds in this stadium and on sofas across the country have made that journey with him. Wonder at the start, an intimacy as it developed with his tactics and celebrations afterwards, a collective desire to see him finish in the perfect way.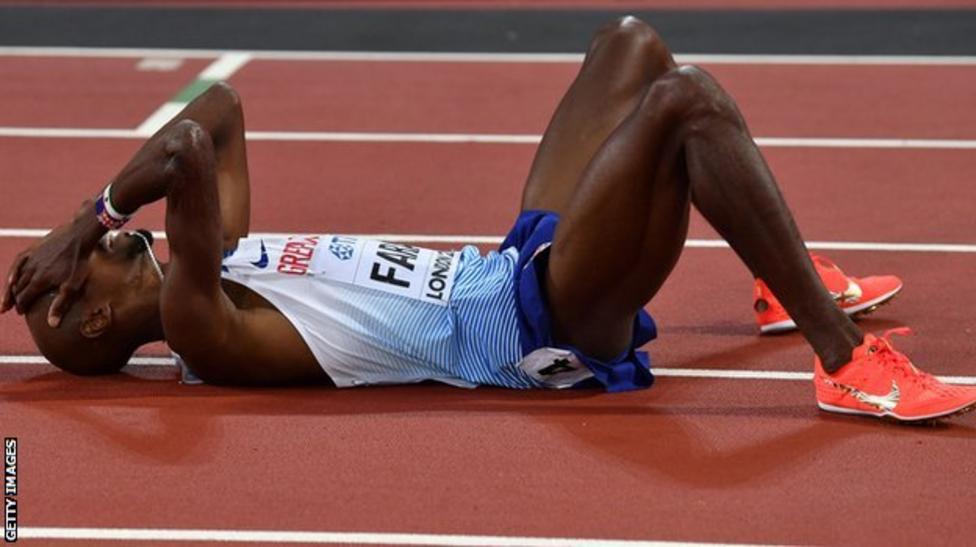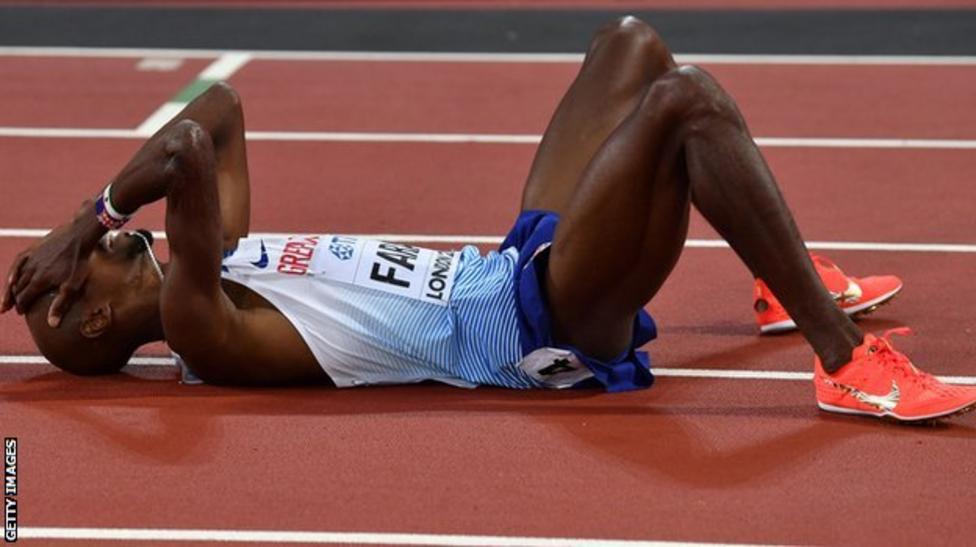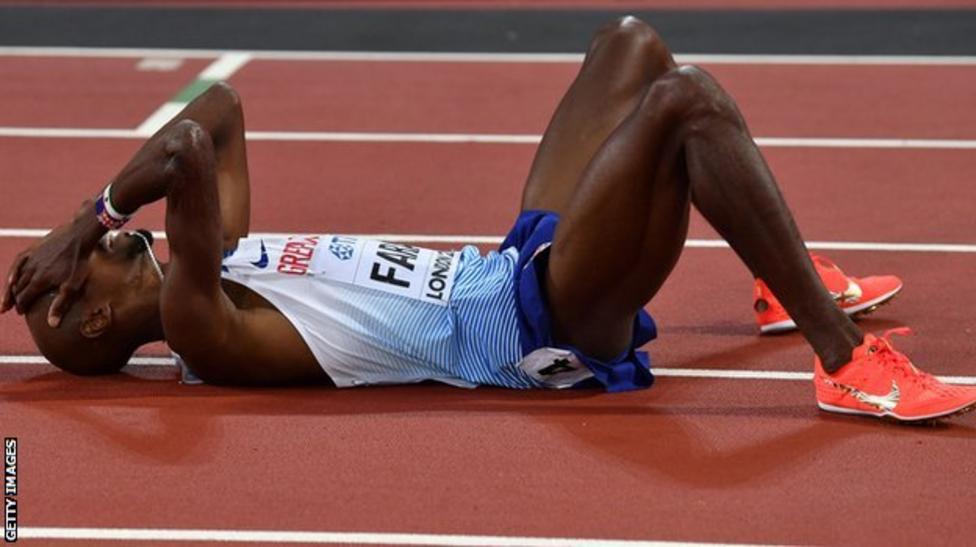 Farah's devastation that his last championship race ended with a first defeat since August 2011 was clear as he fell to the Stratford track. The deafening wave of noise that had chased him round the stadium throughout the preceding 12 and a half laps broke into a stunned silence.
The roars soon returned. First the British women's quartet stormed to a 4x100m relay silver that represented a perfect synergy of their burgeoning individual talents. Then GB's men went one better, putting together an impeccable combination of changeovers and legs to win the nation's first sprint relay gold at a World Championships.
In those moments you sensed a generational shift, a feeling intensified by the sight of Usain Bolt stricken halfway down the home straight, his own valediction ending in pain and defeat and very nearly a wheelchair before he limped away, lost in the bedlam.
Farah and Bolt, old friends, partners in track hegemony over the past decade, had shared a hug on the access road deep under the main stand as the Briton left the arena after his 5,000m and the Jamaican arrived for his sprint relay final.
Just as Bolt had been after his defeat by Justin Gatlin in the 100m final a week ago, Farah is left without the scripted happy ending. The two champions have discovered in the same few days that time catches up with even the fastest of men.